My Blog
Posts for: December, 2017
By Duane Wolff, D.D.S.
December 21, 2017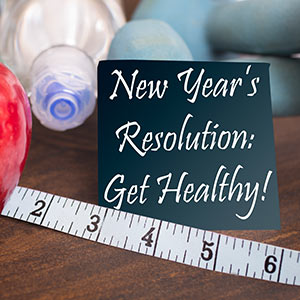 Laying out goals for the New Year is a great way to inspire yourself to make positive changes that can improve your health. For example, many habits—both good and bad—affect the health of your teeth and gums. Here's a list of risky habits to kick, and mouth-healthy habits to adopt:
Habits That Risk Oral Health
Smoking. As if oral cancer weren't enough to worry about, smoking also promotes gum disease and tooth loss. According to the U.S. Centers for Disease Control, smokers have double the risk of gum disease compared to nonsmokers. And according to the Academy of General Dentistry, smokers are about twice as likely to lose their teeth as nonsmokers. For help quitting, visit smokefree.gov.
Snacking. Nibbling all day can create the perfect conditions for tooth decay—especially if your snacks contain sugar and other carbohydrates. Sticky snacks like cookies, crackers, chips and candy bars that cling to teeth tend to remain in the mouth and attract decay-causing oral bacteria. The acid these bacteria produce can penetrate the enamel of your teeth, causing cavities.
Soft Drinks. Speaking of tooth-eroding acid, soft drinks have plenty of it. And this includes both regular and diet varieties of soda, sweetened iced tea, sports drinks and so-called energy drinks. The healthiest drink for your teeth is water!
Mouth-Healthy Habits
Brushing. You probably brush your teeth every day already, but are you doing it correctly? To get the most benefit from this healthy habit, brush twice each day for a full two minutes each time. Use a soft-bristled toothbrush with toothpaste that contains fluoride, and don't scrub too harshly!
Flossing. Yes, it's worth the effort! If you don't floss, you'll miss cleaning about 40% of your tooth surfaces. A toothbrush just can't reach in between teeth, where decay-causing dental plaque can hide. If you find dental floss difficult to work with, try using disposable floss holders.
Regular Dental Checkups. Keep up a regular schedule of professional teeth cleanings and exams! This allows us to remove any hardened dental plaque (tartar) that has built up on your teeth, screen you for oral cancer, and treat minor dental problems before they become major ones. Plus, it's a great opportunity to review your at-home oral hygiene.
If you have any questions about how to improve your oral health, please contact us or schedule an appointment for a consultation. You can also learn more by reading the Dear Doctor magazine articles "10 Tips for Daily Oral Care at Home" and "10 Tips to Help You Stop Smoking."
By Duane Wolff, D.D.S.
December 06, 2017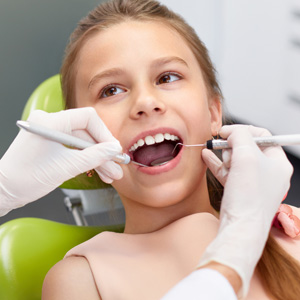 Soon after the primary (baby) teeth begin to give way, the teeth a child will have the rest of their lives start erupting into the mouth. But while they're permanent, they're not as strong and developed as they will be in adulthood.
That's why we treat young permanent teeth differently from older adult teeth. For example, a decayed adult tooth may need a root canal treatment; but this standard treatment would often be the wrong choice for a child's tooth.
The reason why involves the pulp, the innermost layer of a tooth, which plays a critical role in early development. Young permanent teeth continue to grow in sync with the jaws and facial structure. Most of this growth is in the dentin, the layer between the enamel and pulp, which increases proportionally to the other layers as the tooth matures. The pulp generates this new dentin.
A root canal treatment completely removes the diseased tissue of the pulp. This isn't a major issue for a mature tooth because it no longer needs to generate more dentin. But it can have long-term consequences for an immature tooth whose growth may become stunted and the roots not fully formed. The tooth may thus become brittle and darkened, and might eventually require removal.
Because of these potential consequences, a root canal treatment is a last resort for a young permanent tooth. But there are modified alternatives, depending on the degree of pulp exposure or infection. For example, if the pulp is intact, we may be able to remove as much soft decayed dentin as we can, place an antibacterial agent and then fill the tooth to seal it without disturbing the pulp. If the pulp is partially affected, we can remove that part and place substances that encourage dentin growth and repair.
Our main goal is to treat a young tooth with as little contact with the pulp as possible, so as not to diminish its capacity to generate new dentin. Avoiding a full root canal treatment if at all possible by using these and other techniques will help ensure the tooth continues to develop to full maturity.
If you would like more information on dental care for children, please contact us or schedule an appointment for a consultation. You can also learn more about this topic by reading the Dear Doctor magazine article "Saving New Permanent Teeth after Injury."